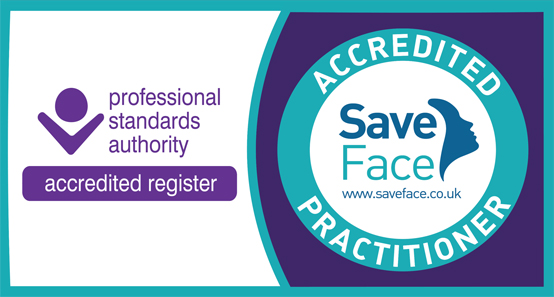 Why Choose V&A Aesthetics?
We have been independently assessed against a robust set of standards in order to be certified as Save Face Accredited.
Save Face is a Professional Standards Authority accredited register and is recognised by the Government, The Department of Health, NHS England and signposted by NHS Choices.
We only source our products from well-established aesthetic companies to ensure we offer the best and safest products available on the market to our clients.
V&A Aesthetics is led by professional doctors with extensive experience in hospital medicine. We aim to plan bespoke treatments to meet your individual needs. Through constant personal development we are committed to create a safe and comfortable environment where we are focusing on your wishes. Our vision is for our practitioners to develop individualized areas of expertise within non-surgical aesthetic techniques, in order for our clients to receive the best results possible.
We offer bespoke treatment plans specifically designed for clients' individual concerns with thorough consultations.
We like to make our clients feel as comfortable as possible and make it easy to open up about their concerns without feeling judged.
Up to date with the latest products and technologies, education never ends for us.
At V&A Aesthetics We Believe In "SAFETY FIRST"